ADVANTAGES OF RUBBER ROOFING
If you are looking for an alternative to traditional asphalt shingles and want to roof a flat or slightly sloped structure, rubber roofing is an excellent option to consider. Rubber roofing, also commonly referred to as EPDM (ethylene propylene diene terpolymer) roofing, uses materials made from a blend of recycled tires, sawdust, and slate dust. We provide the best rubber roofing in PA.
We Use Modern Roofing Systems
Rubber roofing materials typically come in rolls which are installed as overlapping sheets on roof decks. However, the materials are also available in shingles that look like slate tiles and come in a variety of designs and colors.
ADVANTAGES OF RUBBER ROOFING OPTIONS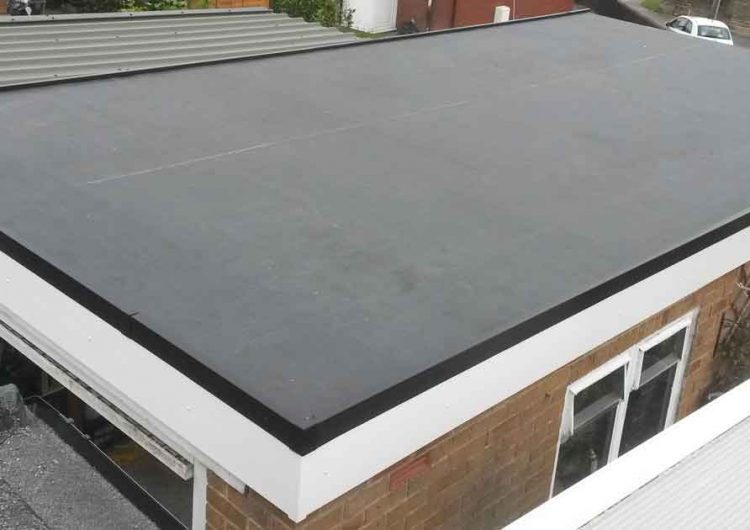 Summit Roofing's Rubber Roofing Has It All!
FIRE RESISTANT
Rubber roofs have a high ability to resist fire, and some insurance companies even offer a discount to homeowners who have installed them.
ENVIRONMENTAL FRIENDLY
EPDM roofs are made from recyclable materials, making them one of the most eco-friendly roofing options. Plus, they are 100% recyclable at the end of their useful life.
Rubber roofs are an excellent roofing option for a flat or slightly pitched structure although some people consider them unattractive compared to other roofs 
Rubber roofs help in regulating a home's heating and cooling by either trapping in heat or reflecting the sun's rays. EPDM roofs insulate a home by reducing heat loss while light-colored rubber roofs reflect the sun's excessive heat and assist in keeping a house cool during summer or in hot climates – hence lowering air conditioning costs.